Creating any number of warehouses
In the GSW program with the warehouse handling module the user can create any number of warehouses. The user can allocate particular products to each warehouse.
Warehouse operations
In the GSW program with the warehouse handling module the user can perform the following operations:
• goods received notes
• external release
• inter-warehouse transfer
• goods return notes
• goods issue
The operations can apply to any type of warehouse and product. Apart from the operation type, a date, weight and additional remarks can be given.
Inventory balance reports
In the warehouse handling module, the user can prepare inventory balance reports. The reports can refer to all warehouses or just to a selected one. The user can determine some detailed parameters to be displayed in the report.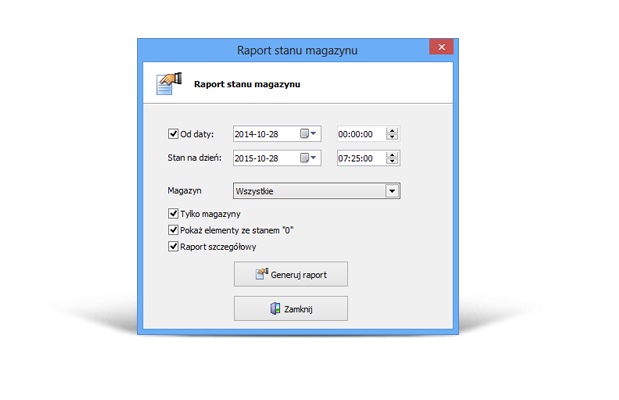 List of operations carried out in the warehouses
All operations performed in the given warehouse are displayed in the form of a clear list. The user can select any warehouse and preview any performed operations.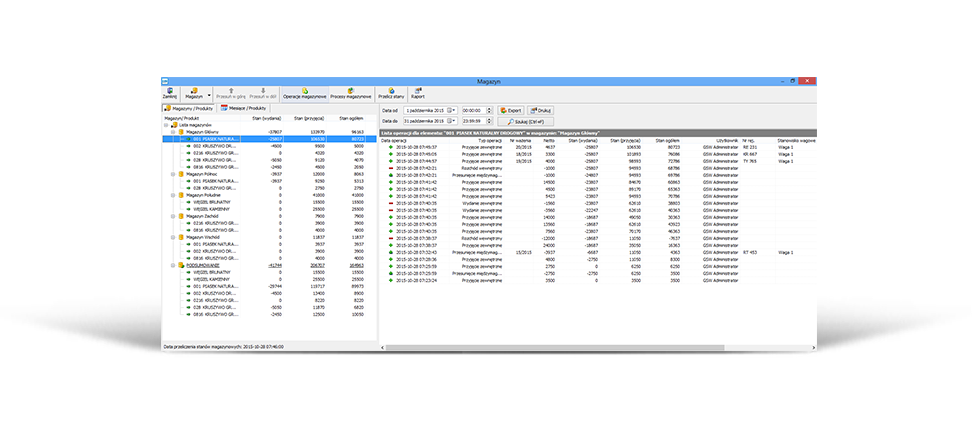 Weighing combined with the warehouse
In the GSW program, one can perform weighing operations directly with the warehouse handling. Depending on the type of performed weighing operations, the product weighed in a given moment may be accepted to the warehouse, released or transferred between particular warehouses. The performed operations are displayed on the list of operations carried out in the given warehouse. On the other hand, the weighing list displays the name of the warehouse for the sake of which the weighing operations were performed and to which the weighed goods were assigned.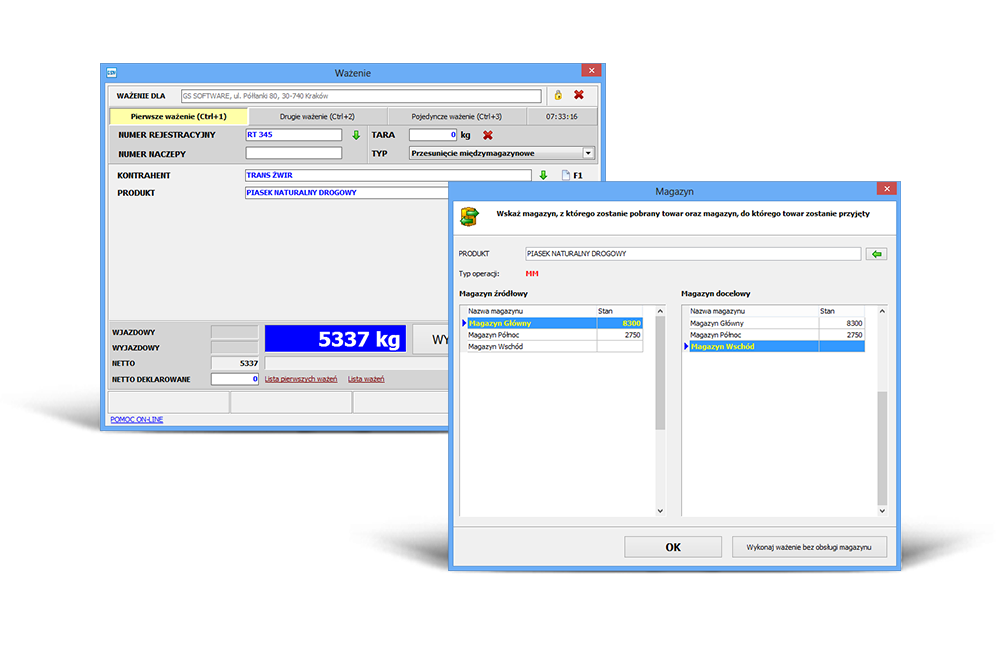 Warehouse processes
For waste management companies it is also possible to make use of warehouse processes related to a given type of waste.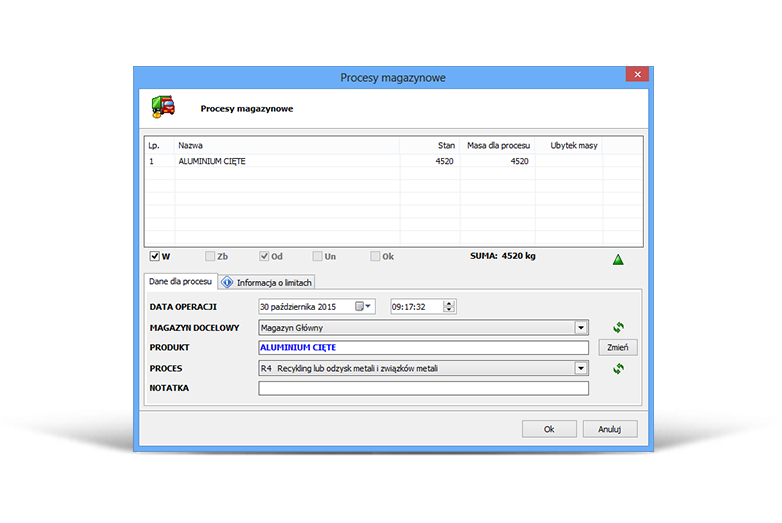 ORDERING INFORMATION
| Product | ORDER CODE |
| --- | --- |
| GSW Standard Software | GSW-STD-EN |
| Warehouse handling (software module) | GSW-ADD-M-01 |
Additional modules to the GSW Standard program
Please find out what additional modules can be added to the functionality of the GSW program in its Standard version. CLICK ON THE ICON.